See on Scoop.it – ten Hagen on Cloud Computing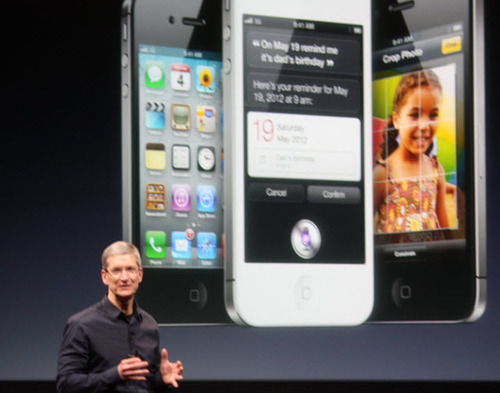 Tim Cook has yet to launch a revolutionary new product since he took command of Apple last August, but, little by little, he's been shaping the company in his own way — moving it beyond the idol worship of Steve Jobs, and towards more transparency and efficiency.
In a new magazine piece, Fortune dove into Cook's Apple and discovered that, even though things are now different from the Jobs era, change isn't necessarily a bad thing for Apple.
"In general, Apple has become slightly more open and considerably more corporate," wrote Fortune's Adam Lashinsky. "In some cases Cook is taking action that Apple sorely needed and employees badly wanted. It's almost as if he is working his way through a to-do list of long-overdue repairs the previous occupant (Jobs) refused to address for no reason other than obstinacy."
For all of his creative genius, Steve Jobs wasn't always the easiest person to work with. Cook, not being a product guru, is instead taking more time to listen to investors and Apple employees. Fortune recounts how he attended an investor meeting in February: Cook simply listened (without even checking e-mail), and then gave controlled remarks at the end of the session. That's a stark contrast to Jobs, who rarely attended investor meetings.
Cook is also less of a terrifying presence to Apple employees, according to Fortune he's taken to dining with random Apple workers in the company's cafeteria. Like a good shrink, Cook seems to be listening more to Apple investors and employees, though that could mean some changes in the company's famously engineering and design-oriented approach to building products.
See on venturebeat.com