See on Scoop.it – ten Hagen on Social Media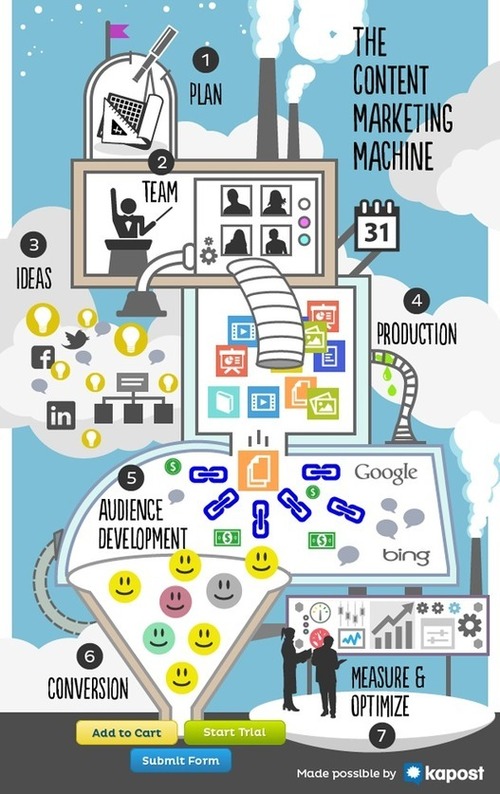 Content Marketing is hot. White hot. SEO and digital marketing thought leaders are declaring that Content Marketing is the next big thing. Even Rand is touting its importance.
The strategy of Content Marketing makes sense: instead of pushing messages about your product at prospects, pull prospects towards you by publishing content about your prospects' interests. Search rank, traffic, leads and all sort of goodness flow from this approach.
So the conversation is no longer about if or why an organization should practice Content Marketing. But the still unanswered question is "How?" How does a brand actually become a publisher, produce great content, and attract traffic and generate conversions?
So if you're wondering "How?", fear not. This post will provide a guide on how to build and operate a Content Marketing Machine. But, to be clear, I'm not talking about dipping a toe in the water: doing some blog posts, busting out an infographic. I'm talking about a sustained effort to generate content excellence in your category. I'm talking about a machine that generates more traffic and leads at lower cost than all of your other channels combined.
See on www.seomoz.org