See on Scoop.it – ten Hagen on Social Media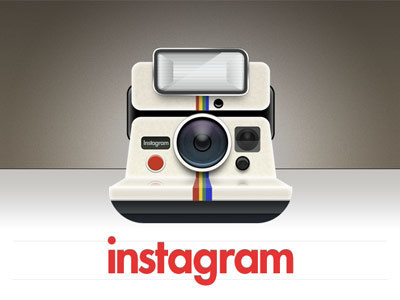 Interact with your followers
Interacting with your Instagram community by following, commenting and liking photos will draw attention to your account and make you gain more followers.
Follow people who take photos that you think match your brand. Don't just follow back any person who follows your account, but choose carefully who you follow. If you don't know who to follow, you can always dig into the Explore tab (previously called the "popular tab").
Comment and like selected followers' photos. People are always happy when someone likes their photo, and if you even comment on a photo, people will be pleased and see that you have taken the time to properly look at their photos. Again, avoid doing this too often in order for people to feel that you genuinely like their specific photo, and not just every photo they take. As people can see which photos you have liked, it will look like spam if you like too many photos. The point of commenting and liking photos is not only to engage with followers, it's also a way to increase your visibility and make people aware of your existence.
Mention people using the @ such as the person on the picture or the one who has taken the picture. This is also a good way to show appreciation of important followers.
Use hashtags
Use the hashtag (#) function to start conversations about different subjects significant to your brand and indicate the theme of the photo.
Look into which hashtags your followers and Instagram users in general are using that could be relevant to your brand. This will allow you to join conversations about trending topics as well as making it easier for people to find your photos and doubtlessly increase your visibility. At the moment popular hashtags could be #summer #festival #euro2012 and so on.
You might also want to consider building a brand ambassador program, the same way as you would make a blog ambassador program, or create a photo contest to increase your visibility.
Plan your content
Once you've gained followers, what can you do to keep them? You must plan and manage your content, listen to your users and engage with them in order to maintain the community.
Posting rhythm – find the right posting rhythm. Post regularly but not too often, and don't post more photos at the same time. You don't want your followers to see the content as spam. Even if someone likes the photos you post, they don't want to see their news feed dominated by your brand's post. If this is not respected, you risk losing followers.
Content publish plan – plan your content a couple of weeks a head. You should of course stay flexible and also post unplanned photos, if you consider them to be more relevant.
Monitoring
Monitor which photos are the most popular on Instagram in order to know what people are interested in at the moment and consider what makes them popular.
Monitor which of your own photos generate the most comments and likes to know what kind of photos to post in the future.
#FlowConnection
See on www.mindjumpers.com