See on Scoop.it – ten Hagen on Social Media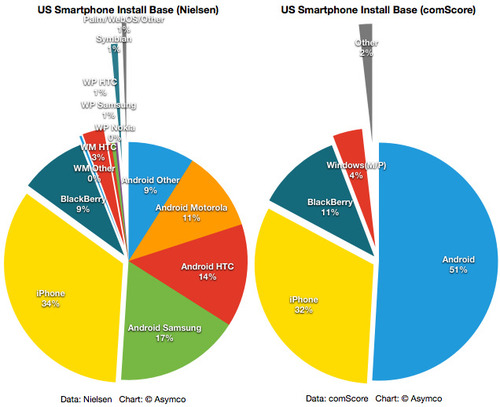 Every Windows phone Nokia sold in the US has been backed by a $450 slice of AT&T marketing cash, it's estimated.
The mobile network threw its weight behind the handset maker's comeback device, the Lumia 900, with its biggest-ever advertising blitz for a phone: $150m, according to Ad Age. Nokia also spent $25m on Lumias for AT&T employees.
Back-of-the-envelope numbers by blogger Horace Dediu suggest the mobe has made a negligible impact so far on the market, however. Dediu uses the latest monthly figures from ComScore, which give all Windows devices (phone and mobile) a market share of 4 per cent, to extrapolate a figure of 330,000 Lumias sold in the United States.
You can see his calculations here.
#FlowConnection
See on www.theregister.co.uk