See on Scoop.it – Inbound Marketing Update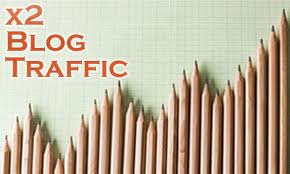 No one wants to write a blog that just isn't being read, shared or contributing to their bottom line. If you're mystified why your blog isn't getting the traffic you think you deserve, make sure you've mastered the basics. The following concepts are crucial to ensuring your blog is positioned for growth:
Post Content of Value on a Regular Basis. Leverage Scheduled Posts to Maintain a Consistent Presence.
Syndicate your Content with an RSS Feed. Include Social Sharing Buttons to Make it Easy for People to Post to Facebook, Tweet or Pin Your Articles.
Format your posts for visual appeal and readability, and always include an intriguing image.
Besides mentioned best practices you can use some advanced hacks. Those three seem to be the most important.
Leverage Buyer Personas
Some people say that if you write great content, people are going to find it. To be perfectly honest, I just don't agree – I think strategic distribution and promotion are key to gaining a following.
Make Sharing Really Easy
If you're mentioning, discussing or linking the work of other business bloggers in your content, be sure to let them know.
Two Words: Earn Links
Page ranking matters, because Google users are going to click one of the top three search results about 68% of the time. While you can increase the appeal of your results by including snappy meta descriptions and a rel author photo through Google+, ranking towards the top of the first page is crucial.
Read more at: http://www.inboundmarketingagents.com
written by Jasmine Henry
See on www.inboundmarketingagents.com