See on Scoop.it – ten Hagen on Apple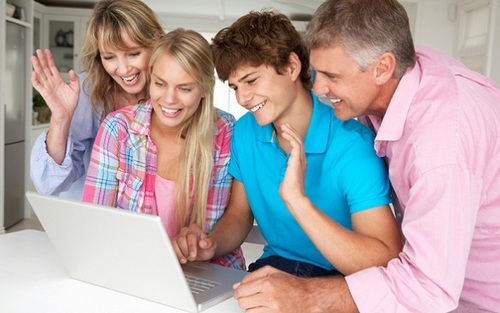 New data show parents among those using mobile devices in new and unusual ways.
You do your best to connect with your family, your children, setting aside family-only time in order to connect with your kids. Family dinners work well, but using smartphones and tablets is a rising trend in bonding with, teaching and pacifying young ones, a recent survey shows.
The survey was commissioned by Qualcomm, makers of the Snapdragon processors found in the Samsung Galaxy phones and various tablets.
The study found that 53% of parents with children ages 13 or under use mobile technology to calm their children, so you're not the only one passing your phone or tablet to your cranky kid in public.
Nearly 74% of them have downloaded apps specifically for their children.
Tim McDonough, vice president of marketing at Qualcomm told Mashable: "my little boys learned their multiplication tables through playing a game on a smartphone.
"At a very simple level I think that parents are realizing smartphones are becoming tools they can use to help entertain and educate their kids and to stay connected with them."
#FlowConnection
See on mashable.com