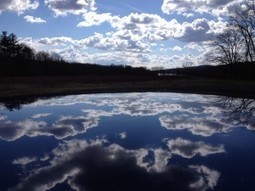 Close to two-fifths of organizations now run private clouds in one form or another, and one-fourth are using public cloud services in an enterprise capacity.
Laurens ten Hagen's insight:
Private clouds are being extended deeper into the organizations that have them — a majority expect to be running most of their workloads in the cloud within the next 12 months, especially Platform as a Service middleware. In addition, close to one-third of public cloud users report they are employing hosted services to run their private clouds for them.
See on www.forbes.com