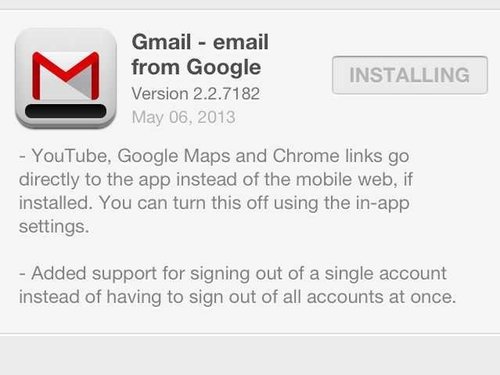 Google just unveiled a tweak to is Gmail iPhone app that gives it more control over the iPhone.
Links opened in Gmail now send you directly to Google's web browser, Chrome, assuming you've installed Chrome. Map links directly open in Google Maps, also assuming you've installed Google Maps.
Laurens ten Hagen's insight:
Apple doesn't let a user pick "default" applications in the iPhone. Therefore, all links in Apple's email send the user to Apple's browser, Safari, even if the user prefers Chrome.
With this hack, Google is creating its own alternative to "default."
By creating a network within Gmail that links Google's other apps, it's allowing users to bypass Apple's native applications entirely.
Over time, Google could either acquire, or build more applications, linking them together, thus totally taking over the iPhone.
Oh, and if you don't like Chrome, you can turn it off, going with Safari.
Read more: http://www.businessinsider.com/google-takes-over-the-iphone-with-a-gmail-tweak-2013-5#ixzz2SeGnpejs
See on www.businessinsider.com