See on Scoop.it – ten Hagen on Social Media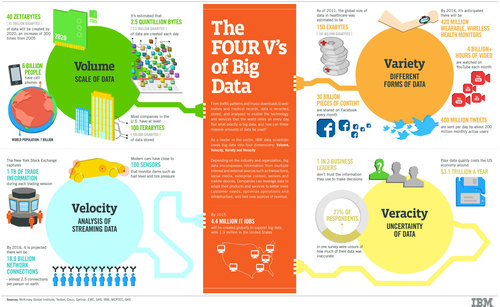 Imagine all the information you alone generate each time you swipe your credit card, post to social media, drive your car, leave a voicemail, or visit a doctor.
Laurens ten Hagen's insight:
Now try to imagine your data combined with the data of all humans, corporations, and organizations in the world! From healthcare to social media, from business to the auto industry, humans are now creating more data than ever before.
To help us talk about "big data," IBM data scientists break it down into four dimensions: volume, velocity, variety, and veracity. Here's some information about each so you can better understand the fundamentals.
See on dashburst.com