See on Scoop.it – ten Hagen on Social Media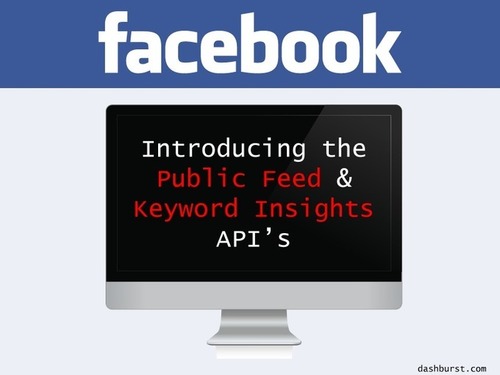 Over the past months Facebook has aimed to highlight public conversations happening on Facebook through a series of new features, including hashtags, embedded posts, and trending topics.
Laurens ten Hagen's insight:
Today, by sharing two new #APIs with select news organizations, Facebook has enabled access to real-time activity around any given topic being discussed on the network. For example, using Facebook's new APIs CNN can incorporate into news broadcasts what people on Facebook have to say about the latest breaking event.
In addition to enabling news organizations to track topic-centric posts on Facebook, the new Public Feed API and Keyword Insights API will also show the number of Facebook posts that mention a specific word over a period of time. This number can be broken down by demographics such as age and gender.
#FlowConnection
See on dashburst.com