See on Scoop.it – ten Hagen on Social Media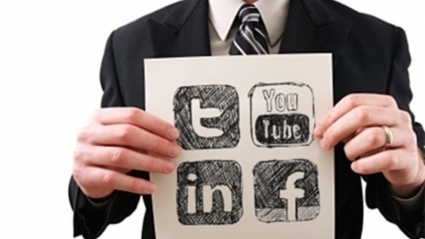 Laurens ten Hagen's insight:
1. Have a Well-Rounded Presence
Social media is more than just Facebook.
From Twitter and LinkedIn to Intstagram and Pinterest, it seems as if a new social network arrives every week. In PR, you need to know what it means to have a presence on all channels, but my company will typically look for an intern presence on the big three – Facebook, Twitter, and LinkedIn.
If you don't have a working knowledge of those channels and aren't successfully selling your own abilities there, how can we trust you to manage social media on a client's behalf?
2. Engage
More often than not, a client's end goal in using social media is to increase eyes on the product, brand, or service. This will not happen without actively engaging with audiences on each of the chosen social networks. It's understandable that an intern might not have experience doing social media professionally (and it's certainly not expected), but that doesn't give you a free pass.
Use your personal channels to demonstrate your knowledge of various engagement methods for each social channel. This will go a long way during an internship review process.
3. Create Content
So much of public relations involves writing – even social media requires thoughtfully crafted posts to convey a specific message – but I don't think that interns spend enough time practicing this skill outside of the classroom.
Blogging can help. Not only is it a great way to showcase your writing abilities (which we PR folk love to see), it also provides ideal content to promote via your own social channels.
Showing that you can not only write coherently, but that you also know how to publicize that writing, is a huge plus for any potential employer.
Being experienced with social media won't guarantee you an internship (that's where your interview skills and work experience come in), but it will certainly give you a way to stand out from the competition.
And remember: once you've secured an internship, don't give up on your own social media efforts. Social media will always be changing and evolving, and the only way for you to stay with the times is to always practice, practice, practice.
– See more at: http://socialmediaclub.org/blogs/from-the-clubhouse/3-tips-highlight-social-media-internship-resumes#sthash.ghpQ3sZk.dpuf
See on socialmediaclub.org