See on Scoop.it – ten Hagen on Apple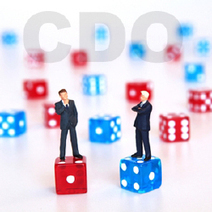 Wordt de positie van de CIO bedreigd door CDO's of vormt de digitale directeur juist een welkome aanvulling voor een organisatie?
Laurens ten Hagen's insight:
Verschillende rapporteren suggereren dat de positie van CIO's en senior IT-managers onder druk staat door de groeiende populariteit van deChief Digital Officer (CDO). Volgens sommige analisten vervangt laatstgenoemde nieuwe functie de rol van belangrijkste technologisch manager in een organisatie.
Gartner voorspelde onlangs dat een kwart van alle grote organisaties in 2015 een CDO aan de bestuurstafel heeft zitten omdat steeds meer operationele processen, producten en diensten gedigitaliseerd worden. Hoewel het bureau gelooft dat de nieuwe rol kan bestaan naast de meer traditionele bestuursrollen, is niet iedereen ervan overtuigd dat dit ook op lange termijn geldt.
Sommige analisten zeggen dat CIO's en CDO's op termijn niet langer met elkaar door één deur kunnen gaan. CIO's moeten ofwel zich aanpassen aan meer externe businessfuncties om aan digitale behoeften te voldoen, of hun meerdere erkennen in een tech-savy CDO. Anderen geloven dat de CDO sowieso het IT-stokje overneemt als digitaal de overheersende cultuur wordt binnen de meeste organisaties.
See on cio.nl