See on Scoop.it – ten Hagen on Social Media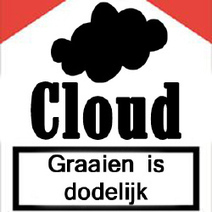 Microsoft belooft clouddata in Europa op te slaan. Maar dat maakt de FBI en de NSA niks uit, want is het blijft een Amerikaans bedrijf.
Laurens ten Hagen's insight:
"Elk bedrijf dat een vestiging heeft in de VS is bij wet verplicht om gehoor te geven aan een legitiem verzoek van de Amerikaanse overheid tot informatie die het bedrijf in beheer of onder controle heeft. Dit geldt altijd, daarbij maakt het niet uit waar de data is opgeslagen of er andere, conflicterende wettelijke verplichtingen gelden in het land waar de data is opgeslagen."
See on webwereld.nl